Saturn-Uranus Square Alignment 2021 – 2022: The Price of Bitcoin (BTC) has Surpassed the Territory Needed to Have a $1 Trillion Total Market Capitalization
Bitcoin's market capitalization has crossed the $1 trillion zone after the price per coin surpassed $53,650 per unit. The valuation comes 145 months after the launch of the Bitcoin network on January 3, 2009.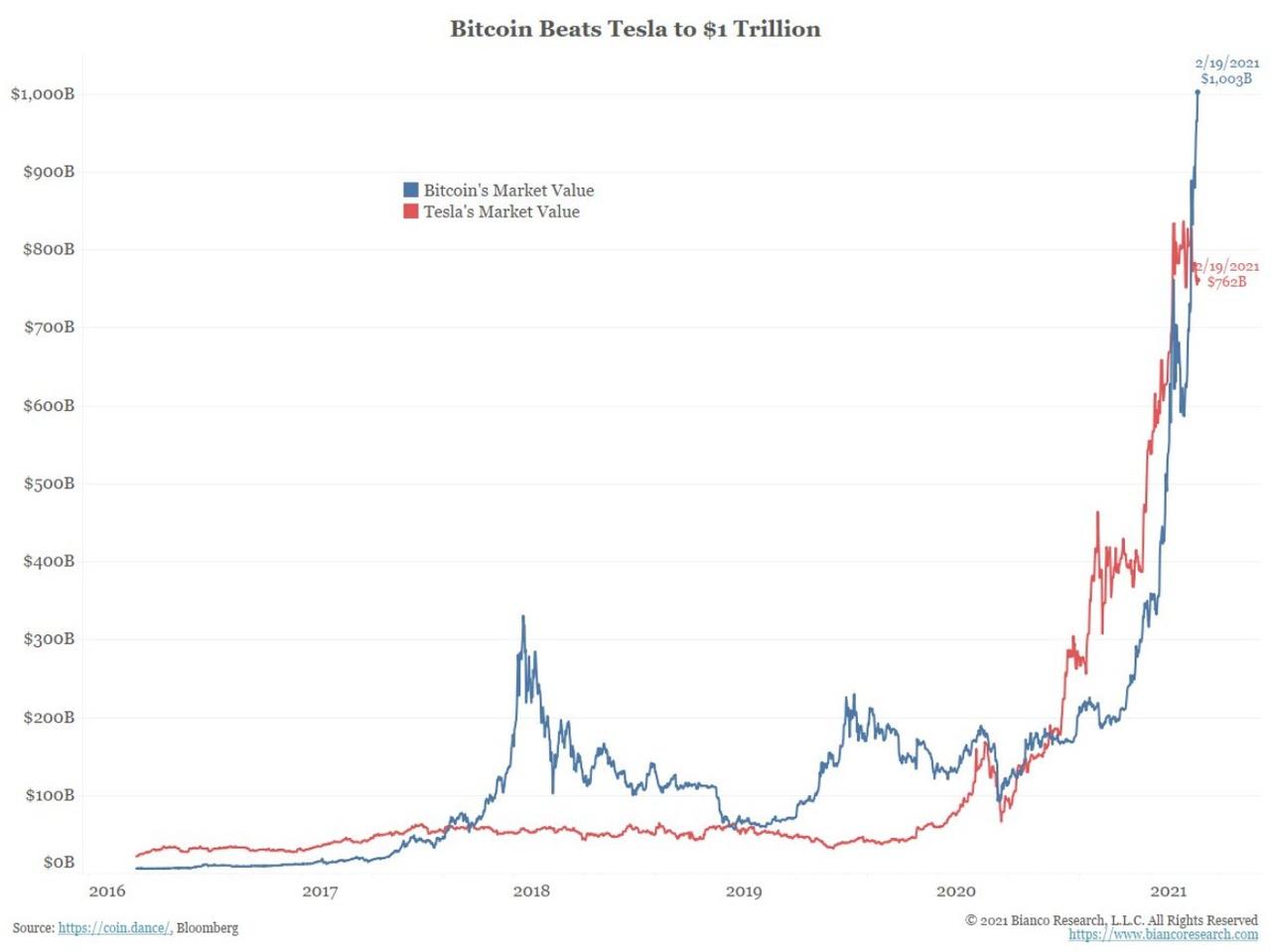 With both bitcoin and ethereum hitting new all-time highs overnight, skeptics are getting steamrolled, and the latest to join the bullish bandwagon was none other than a long-time gold bull and crypto skeptic, Jeffrey Gundlach – a.k.a. the Bond King, who said he has changed his mind on the metal and considers Bitcoin a better trade for the coming "Great Reset Initiative."
Gundlach is the latest Wall Street convert to the crypto cause, and another sign the Bitcoin investment cause is winning over the most influential institutional money managers who are siphoning cash from the gold market. While in the past, traders turned to the precious metal as a risk-off or reflation asset, over the past year, gold has barely budged following a sharp spike in the spring of 2020 and has been range-bound while gold ETFs have seen growing outflows.
Meanwhile, Wall Street is still waiting for U.S. regulators to approve the first bitcoin ETF; North America's first Bitcoin ETF got off to a blazing start in its first day of trading, with over $145 million worth of transactions.
The first North American Bitcoin product officially labeled an exchange-traded fund debuted Thursday in Toronto (Europe already has several crypto-tracking products that function like an ETF). The Purpose Bitcoin ETF invests directly in "physical/digital Bitcoin," issuer Purpose Investments said in a statement.
Cathie Wood, founder of Ark Invest on 2/17/21: "If all corporations in the U.S. were to put 10% of their cash into bitcoin that alone would add $200,000 to the bitcoin price."
Finally, Bitcoin's big surge this week has pushed its market cap above $1 trillion… beating Berkshire Hathaway and Tesla to that mark, making it the 8th biggest 'asset' in the world.