Saturn-Uranus Square Alignment 2021 – 2022: Yields About To Blast-Off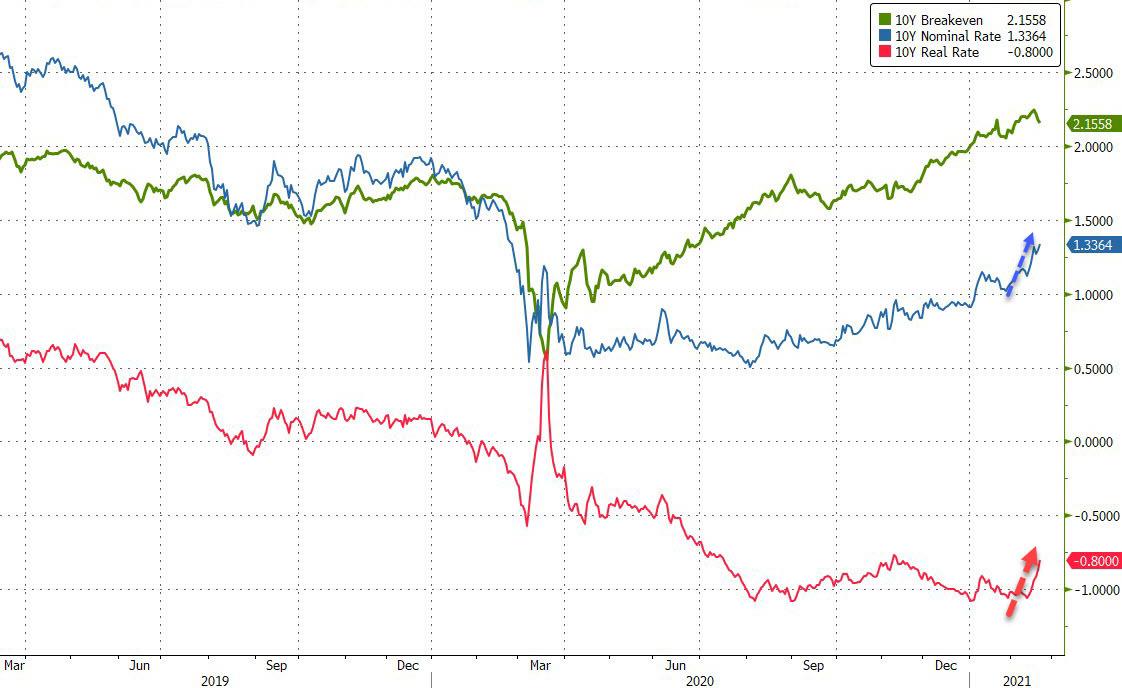 For many months, traders and strategists have been warning – and dreading – a sharp spike higher in both nominal yields and real interest rates, and last week, during the Saturn-Uranus Square Alignment (Feb 17th), they finally got it with Real Yields finally surging the most since March 2020, and joining the historic Post-Covid rally in Breakevens that sent 10-Year Treasury yields to 1.36%, the highest level since the Covid Pandemic and just 14 basis points away from the 1.50% level that Nomura's Masanari Takada predicted would hammer the stock market force US equities (the S&P 500) to adjust downward by 10% or more, as systematic, quant and Commodity Trading Advisor start actively shorting 10-Y U.S. Treasury futures.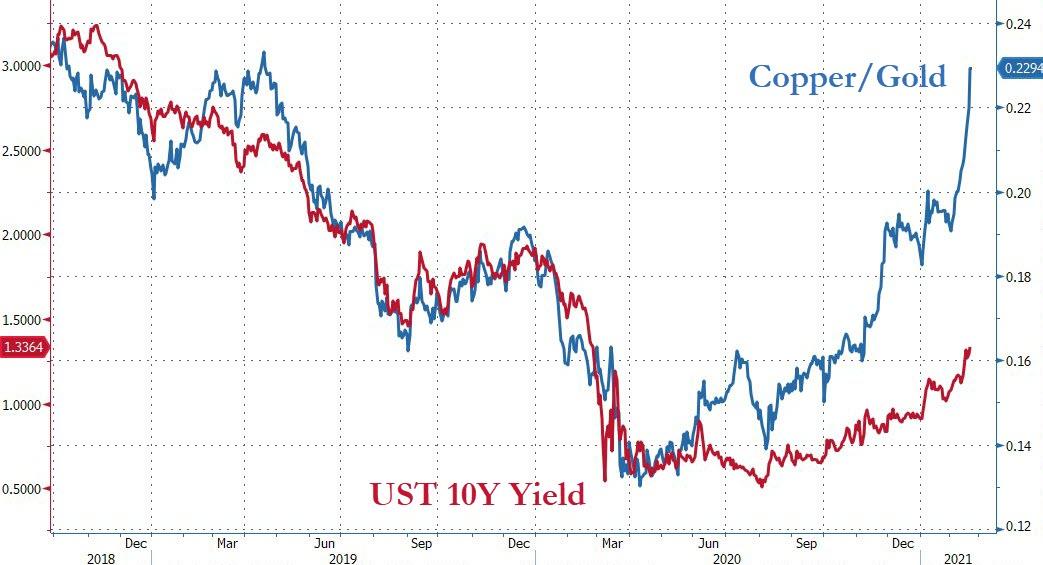 The sharp rise in the ratio between the prices of copper and gold, which has a solid track record predicting yields in the bond market. Keep in mind that the relationship typically works because copper is a cyclical commodity used explicitly for industrial consumption, and gold is a safe-haven of wealth that is sensitive to inflation and interest rates. A quick look at the chart below suggests that the 10-Year Real Yield in Treasuries should be at least a whopping 3.0%!
Prediction The 10-Year Real Yield at its present rate of 1.36% will begin to spike and accelerate higher breaching the 1.50% barrier moving to 3.0% (to reach parity with the Copper/Gold ratio) between now and the next iteration of the Saturn-Uranus square alignment in June 2021 resulting in a major valuation reset.