Saturn-Pluto Alignment: Why "New COVID Cases" Are Crashing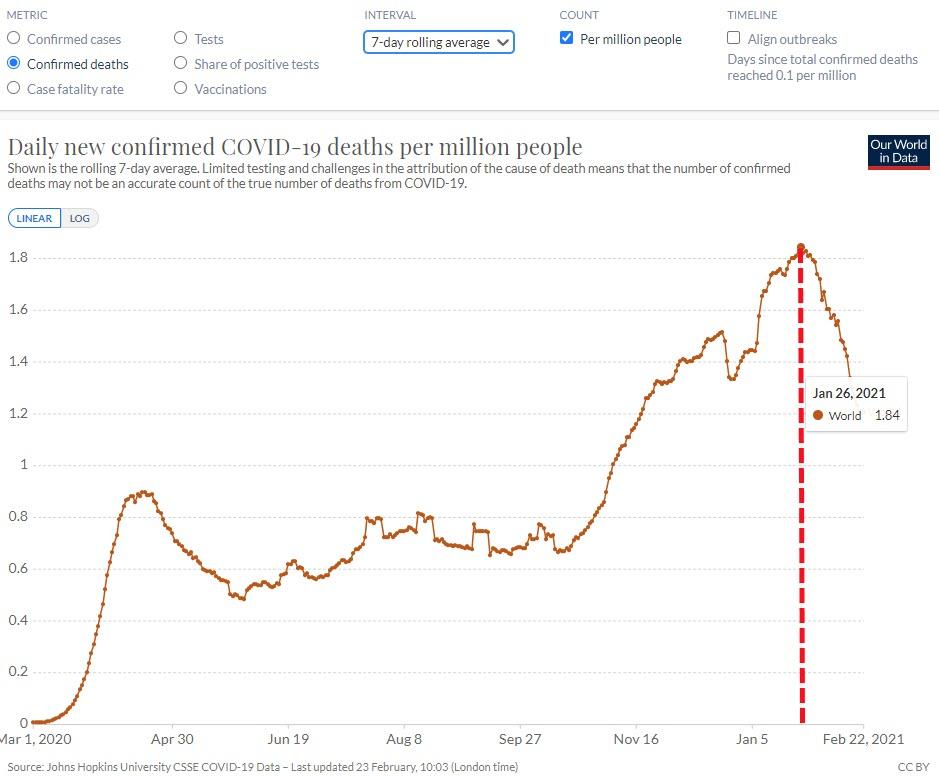 Covid Cases. Covid Deaths. Covid Hospitalisations. They're all going down, sharply, and have been for weeks, especially in the US and UK since January 26, 2021.
IT'S NOT THE VACCINE
The decline started in late-January, is far too early for any vaccination program to have any effect. Many experts said as much:
Dr. Wafaa El-Sadr, professor of epidemiology and medicine at Columbia University's Mailman School of Public Health, said the falling case numbers can't be attributed to the COVID-19 vaccine, because not even a tenth of the population has been vaccinated, according to the CDC.
Further, the drop is happening simultaneously in different countries all around the world, and not every country is vaccinating at the same rate or even using the same vaccine. So it is not the "vaccines" that are not causing the drop.
IT'S NOT LOCKDOWN EITHER
Another suspect is the lockdown, with blaring propaganda stating that all the various government-imposed house arrests and "distancing" measures have finally had an impact.
That's not it either.
Sweden, famously, never locked down at all. Yet their "cases" and "Covid-19 related deaths" have been dropping exactly in parallel with the UK: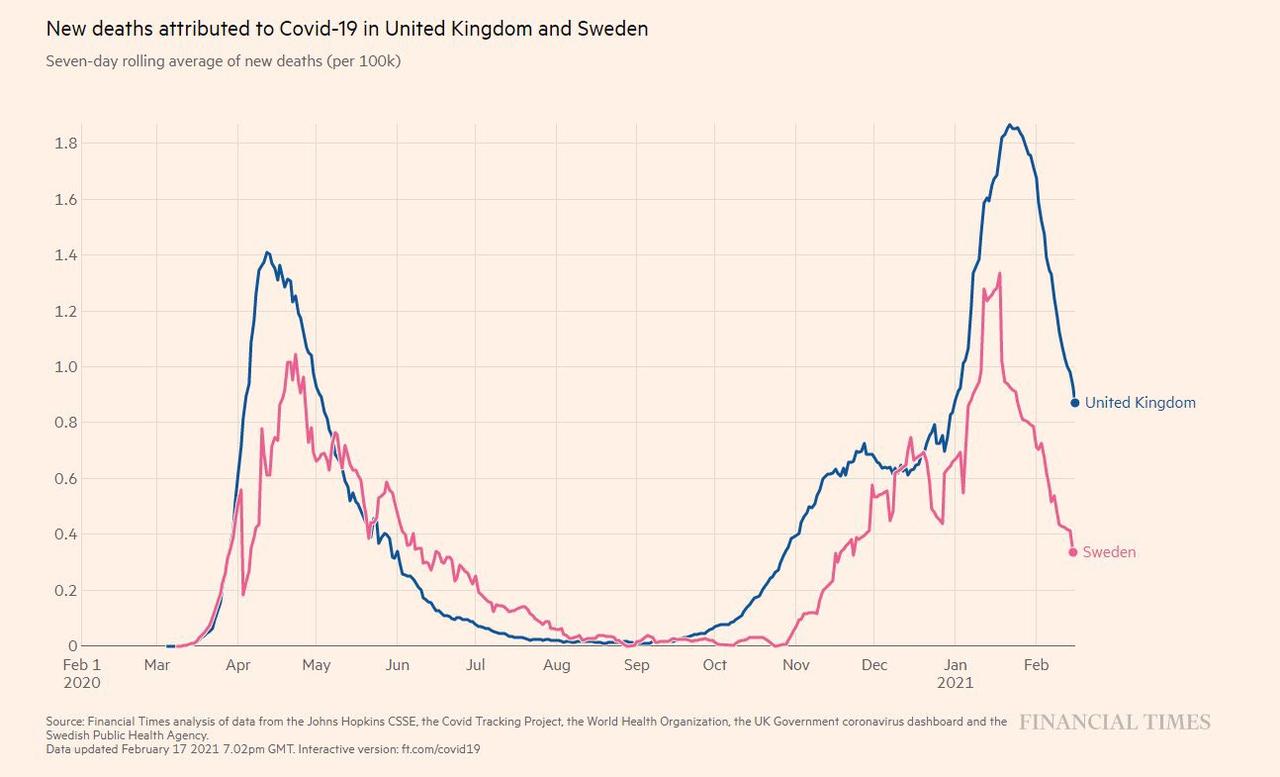 COULD IT BE THE ASTROLOGY?
It was at the time of the approaching Saturn-Pluto conjunction in late 2019 that the news of the Wuhan province sickness was announced by the Chinese Government. Shortly after the Saturn-Pluto alignment on January 30, 2020, the International Health Regulations Emergency Committee which is a branch of the World Health Organisation made a public statement saying that COVID-19 was an international public health emergency. Looking at the horoscope for that date we see that Saturn had just passed the conjunction by a degree. In other words, just as the Covid-19 Pandemic was emerging on the world stage, Saturn and Pluto were in tight conjunction.
Saturn-Pluto alignments correlate with force majure events (irresistible forces or unforeseen events such as war, revolt, epidemic, or an event described by the legal term act of God, that are beyond the control of a government) in history.
In early October 2020, the Saturn-Pluto alignment made a final peak in its wave cycle and has been in a precipitous decline since January, correlating with the third Covid-19 "B.1.1.7 Variant" wave. The Saturn-Pluto waxing wave will end in April shortly after the Spring Equinox, auguring the end of the draconian lockdowns and the end of the Covid Pandemic.